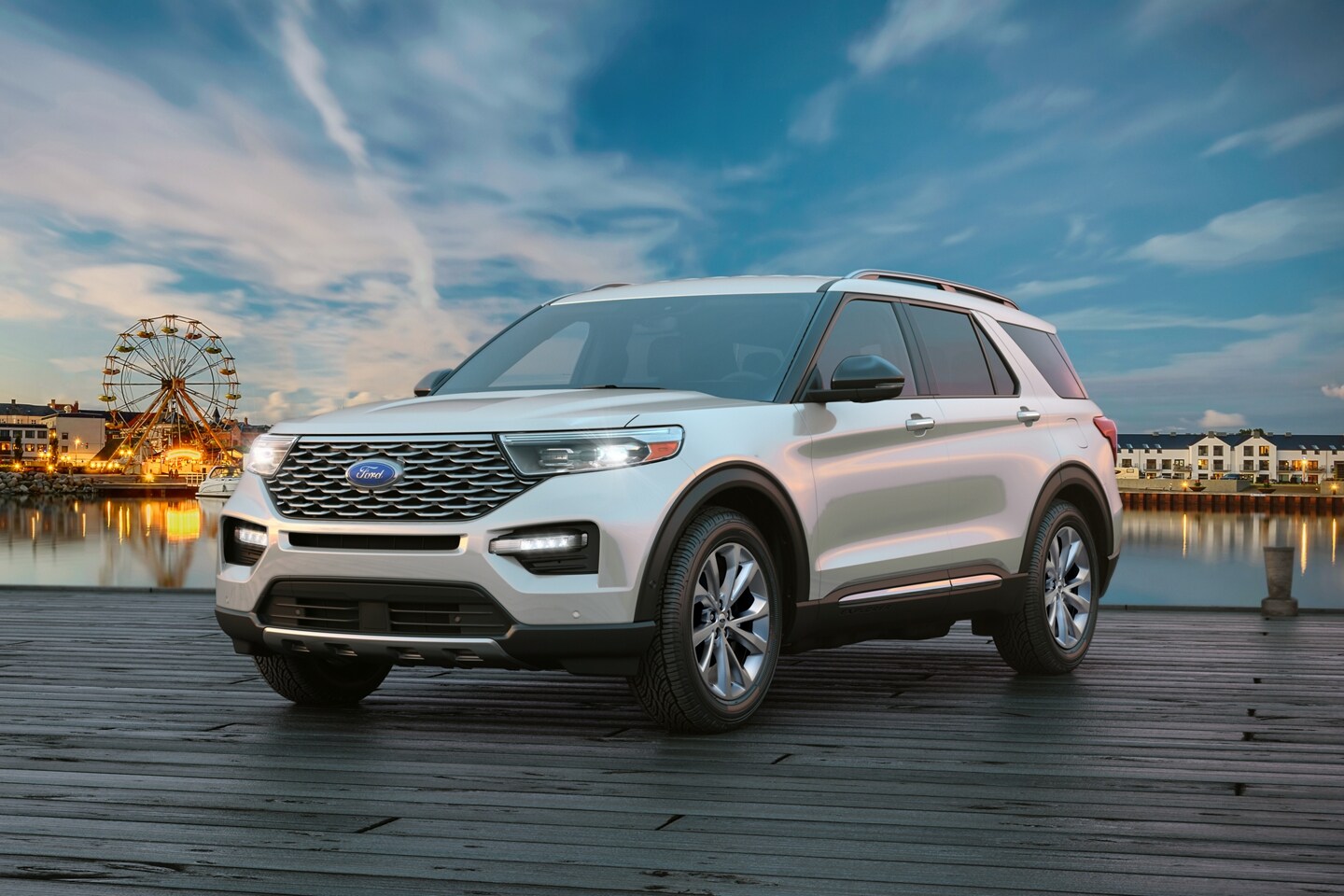 Why Buy Used from Zeigler Ford
Whether you're exclusively browsing used-car listings or the latest television advertisement has you set on a brand-new model, each avenue offers benefits and drawbacks. In this article, we will be discussing the top reasons why a used car can be the best fit for you. It is probably the most obvious reason is it can save you a lot of money. We will also give you some insightful data on how much you can save on a used car on average.


Lower Purchase Price
We all shop for a used car for the most evident reason, saving quite a few bucks. On average, Americans spent around $36,113 on new vehicles for the year 2017, according to the research performed by Kelly Blue Book. Whereas when purchasing used, Americans spend an average of $19,227 on used vehicles. This means that, on average, Americans can save around $16,888 by choosing to buy a used car. Additionally, banks and credit unions know that people are monthly payment-driven and are looking to keep their monthly payments as low as possible. This is why they allow borrowers to take loans out for the same number of months as they would for a new car. The lower overall price tag often gives the used vehicle an edge, resulting in a lower monthly payment.
Depreciation Is A Lot Less
When you buy a new car, as soon as you drive it off the lot, it is no longer considered "new," which means it has already lost value. Most people don't know that new cars continue to lose value at a high clip for the entire first year, sometimes as much as 40%. On the other hand, a used car depreciated at a slower rate after that first-year plateau, so you could argue that a used car is a much better investment than a new one.
Shop Dealers to Save Time and Money
If you are looking for a pre-owned vehicle and are overwhelmed with where to look and what kind of car you need, let the great sales team members at Zeigler Ford show you around. We have over 100 in-stock pre-owned vehicles on our lot.  We have a variety of cars available for you to check out, including Ford vehicles and cars, trucks, sedans, hatchbacks, and more from other brands. Plus, if you have a trade, we will happily take buy from you, saving you the headache of selling it yourself.
It Takes Less Time and Money to Register and Insure a Used Vehicle
Pre-owned vehicles typically cost less to insure because one of the critical factors in the cost is the vehicle's value. So the savings of buying a used car is evident every month in the form of the monthly premium in addition to the sticker price. In addition, in many states, vehicle registration fees are based on a depreciated value from the original MSRP. As we mentioned above, used cars depreciate a lot less, making your registration costs generally lower. Plus, when you purchase from Zeigler Ford, we can save you time because we provide all the necessary paperwork to make that part of the car buying process smoother and more manageable.
Drive a Luxury Car for The Price of a Mid-Size
If you are going for the used car option, you can buy a superior car for the price you would pay for a basic new car. In most cases, a used luxury vehicle will be around the same price as a new mid-sized car. For example, let's say your budget is $25,000 to $30,000; this budget would buy you a basic new car like a stripped opt Kia, but if you take that same budget and spend it on a pre-owned vehicle, you could be driving a fully loaded Mustang or Ford Explorer.
Visit Zeigler Ford of North Riverside for Your Next Vehicle Purchase
Welcome to Zeigler Ford of North Riverside. We are your certified Ford dealer serving the greater Chicago area. We offer a wide range of Certified Pre-Owned Fords and many used vehicles of all makes and models. We believe in forming relationships with our community, and it all begins with transparency, respect, and award-winning service. Contact us today and let us know how we can assist you today!